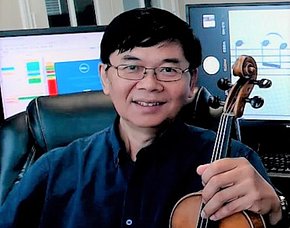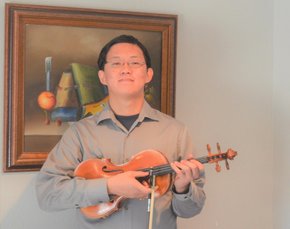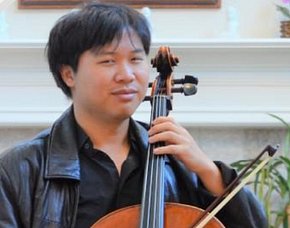 Jonathan Pan has been playing the violin for around 17 years. He has a bachelor's degree in violin performance from the University of Houston. He has earned many achievements throughout his life, such as being qualified for the TMEA state level orchestra and being accepted into the Texas Music Festival. He has sat concertmaster while participating in the University orchestra. Some of his students have been accepted into region orchestras, both at the junior high level and the high school level. He enjoys working with all ages; from the younger kids to high school students and even adults. He is passionate about teaching and is happy when his students grow and learn. He wants to guide the student in the right path towards success and towards being able to love music more. Overall, he has been teaching for around 2 years.
Chaiwat Rodsuwan has been teaching the violin and string orchestras from 3rd grade to high school in many fine arts schools in Houston, Texas. His passion and dedication has helped many students during the school hours and afterschool to enjoy learning how to play the violin and achieving their highest potential! He is the founder of Allegro Violin School. He has also turned around students who were ready to give up. His students so far have achieved several top awards, performed in the regional orchestra and the Houston Youth Symphony, and some even continued to study as a music major. Mr. Rodsuwan earned M.A. in music from West Texas A&M Univerity, played with the Amarillo Symphony, taught at Amarillo College Suzuki String Program, and studied Suzuki pedagogy with Beverly dela Bretonne.
Phillip Kim is first introduced to music by learning how to play the Piano at the age of five. He then added the Cello when he entered middle school.
Phillip has continued playing the Cello throughout middle and High School, Performed in both Solo and Ensemble competition and TMEA Region Orchestra. Performed with the Houston Youth Symphony and the Virtuosi of Houston.
He continued his studies of Cello to Nazareth College in Rochester New York, Eventually getting his Bachelor of Art In music on the Cello.
Phillip has performed with The Second Baptist Church, The Brazosport Symphony, and the Amore Sempre Quartet.
Phillip currently teaches music in both Katy and Spring Branch ISD and wishes to share his love of music to every body.